Scroll through to see all of our upcoming real estate events throughout San Diego. Join us for realtor networking and workshop events. See our past events and subscribe for consistent updates!
March 23, 2022
VA Home Buying Seminar
Are you ready to buy a house in San Diego? As a veteran you have access to benefits that can give you key advantages in San Diego real estate. Join us to learn about the process for securing a VA loan. Understand the unique VA home buying advantages and strategies in 2022.
WHAT YOU WILL LEARN AT THIS EVENT:
How do I use the VA Loan to invest in real estate?
Can I buy multi-unit properties with the VA Loan?
How can I get paid to live in a home that I own? (House-hacking)
Do I have to pay any fees or charges to use my VA Loan?
Are interest rates better or worse on a VA Loan?
How do I maximize my benefit?
What does it take to qualify?
What are the Pros/Cons?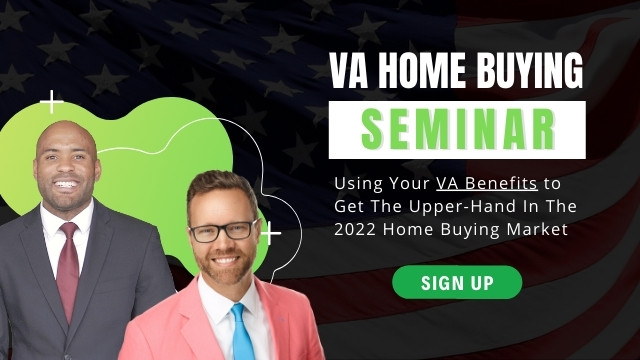 March 22, 2022
Real Estate Happy Hour and Networking
Acropolis Developments is inviting all San Diego agents and real estate professionals to join us for happy hour. Enjoy great networking and free food and drinks while enjoying sunset views over the San Diego bay!
We will be gathering in the Garibaldi room at Vistal Bar + Restaurant on the third floor of the Intercontinental hotel in the heart of downtown San Diego. We loved this venue for its views, drinks, and options to enjoy their indoor bar area as well as their lovely outdoor balcony overlooking the San Diego bay. Drinks and food will be on us. Come network, celebrate the a great Q1 of 2022!
December 15th, 2021
Holiday Happy Hour and Realtor Networking
Our team partnered with San Diego Escrow and CrossCountry Mortgage to host a Holiday Celebration with 100+ Real Estate affiliates and their families. Attendees of this year's San Diego real estate events like this, enjoyed complementary food, beverages, Santa hats and great networking. It was a delight connecting with everyone who came. 
Our next networking event will likely take place in March. Feel free to register for future updates if you would like to join us next time. 
November 16th, 2021
Real Estate Career Workshop With Hoover High School
After a long hiatus due to the COVID-19 pandemic, Acropolis Developments re-launched its community workshop series with the SABE students of Hoover High School. Acropolis founders, Alladdine Gueddar, Faruq Darcuiel, and Jamel Daniels accompanied a group of speakers offering various insights to the students in attendance. 
This workshop covers general themes of career growth, financial literacy, and entrepreneurship. On top of that, speakers also covered topics around affordable housing, zoning laws, sustainability, Project management, and more.
October 5th, 2021
Real Estate Networking Event at Layover
We enjoyed connecting with real estate agents throughout the county out our real estate networking event in Downtown San Diego. We were able to host at the wonderful Layover bar lounge on the top floor of the Intercontinental hotel in downtown San Diego overlooking a sunset view of the San Diego bay. 
We hosted around 70 attendees and their colleagues and were happy to provide complementary food and beverages.
Want to join us for our next get together? Subscribe below to get future updates below!
January 17th, 2020
MLK Day Parade Sponsorship
Acropolis real estate was a proud sponsor of the 10th annual MLK community celebration and parade. Every year, the parade begins at 9am at Valencia elementary school, 5880 Skyline Drive. Celebration begins at 11am at MLK Park and Recreation Center. Convert featuring live music, dance, merch, and food vendors. Plus a kid zone with face pairing, games, and much more and a Health and Wellness Pavilion. Finally there will be a Sportsfest featuring Ground-Up Basketball Showcase, NFL Experience, skateboard and soccer clinics.