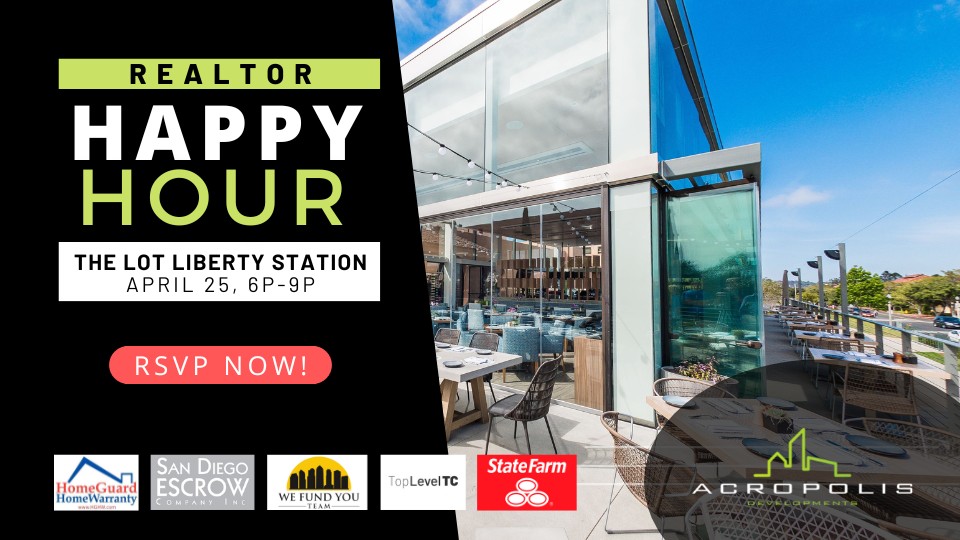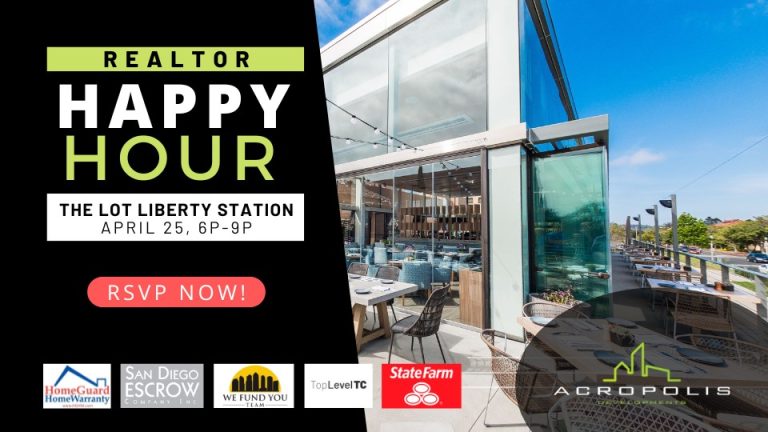 Join Acropolis and fellow real estate professionals for San Diego's favorite Real Estate networking event series! Enjoy free food and beverages, great networking, and better views.
We will be gathering at the front bar and patio space at The Lot in Liberty Station. Come and enjoy some free food, drinks, and networking with fellow San Diego real estate professionals!
Liberty Station as great free parking within walking distance to the venue. There is street parking out front of 'The Lot' or ample parking lots in the near surrounding areas!
A special thank you to our lovely real estate colleagues and event sponsors! Their support is invaluable to helping us continue to deliver San Diego's biggest and best real estate networking event series year round! Learn more about our sponsors and their services!

About Acropolis Developments
We founded Acropolis as three college athletes from San Diego State. Over the past 13 years, we continue to pursue one critical mission: Do our best to make real estate work better for everyone. Our work gives homeowners another option for selling their homes which drives up the average return they make on their homes. At the other end, our passion for design continues to drive further value to the San Diego real estate market and communities alike.