Acropolis real estate was a proud sponsor of the 10th annual Martin Luther King Community Sportsfest & Inaugural parade.
Annual MLK Day Sportsfest Parade
Acropolis real estate was a proud sponsor of the 10th annual MLK community celebration and parade. Every year, the parade begins at 9am at Valencia elementary school, 5880 Skyline Drive. Celebration begins at 11am at MLK Park and Recreation Center. Convert featuring live music, dance, merch, and food vendors. Plus a kid zone with face pairing, games, and much more and a Health and Wellness Pavilion. Finally there will be a Sportsfest featuring Ground-Up Basketball Showcase, NFL Experience, skateboard and soccer clinics. 
The Acropolis real estate team was offering a free workshop on Home ownership, property ownership, financial literacy and real estate investing. Among the attendees, The office of council member Monica Montgomery, California State assembly member Dr Shirley N Weber, Dreams & Ducats (www.dreamsducats.org) just to name a few.
The event aims to promote community, equity, and philanthropy throughout the San Diego Skyline District. After Cancelling in 2021, the 11th Annual MLK Parade will resume January 15th, 2022. 
Feel free to learn more about the MLK Parade and any other Acropolis events via the links below! We look forward to partnering with your organization and sponsoring future events that drive community development throughout San Diego!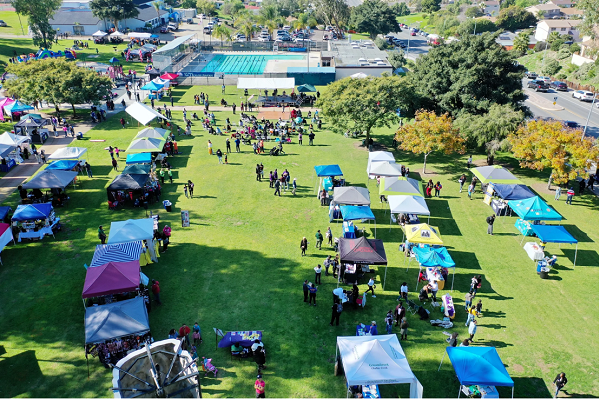 About Acropolis Developments
We founded Acropolis real estate as three college athletes from San Diego State. Over the past 13 years, we continue to pursue one critical mission: Do our best to make real estate work better for everyone. Our work gives homeowners another option for selling their homes which drives up the average return they make on their homes. At the other end, our passion for design continues to drive further value to the San Diego real estate market and communities alike.