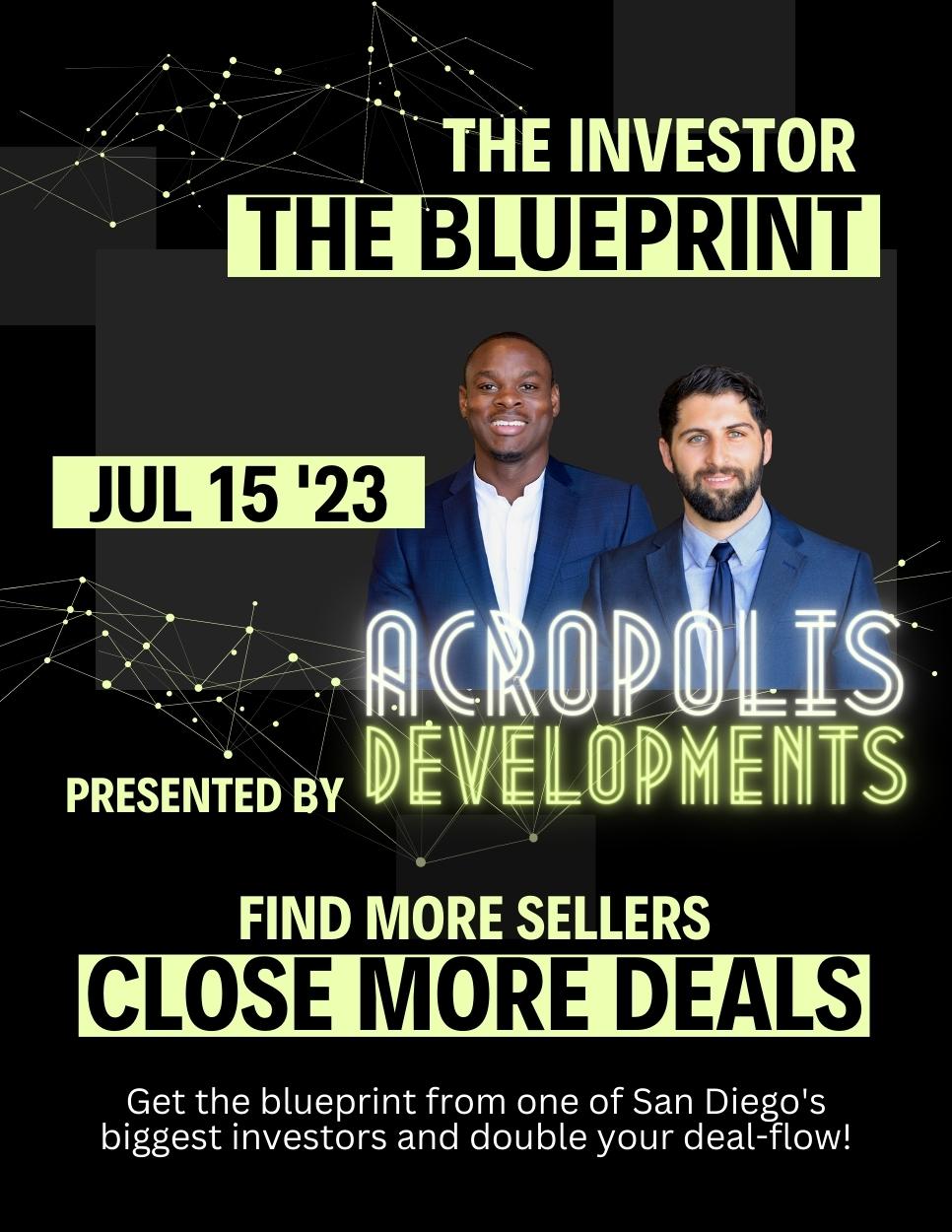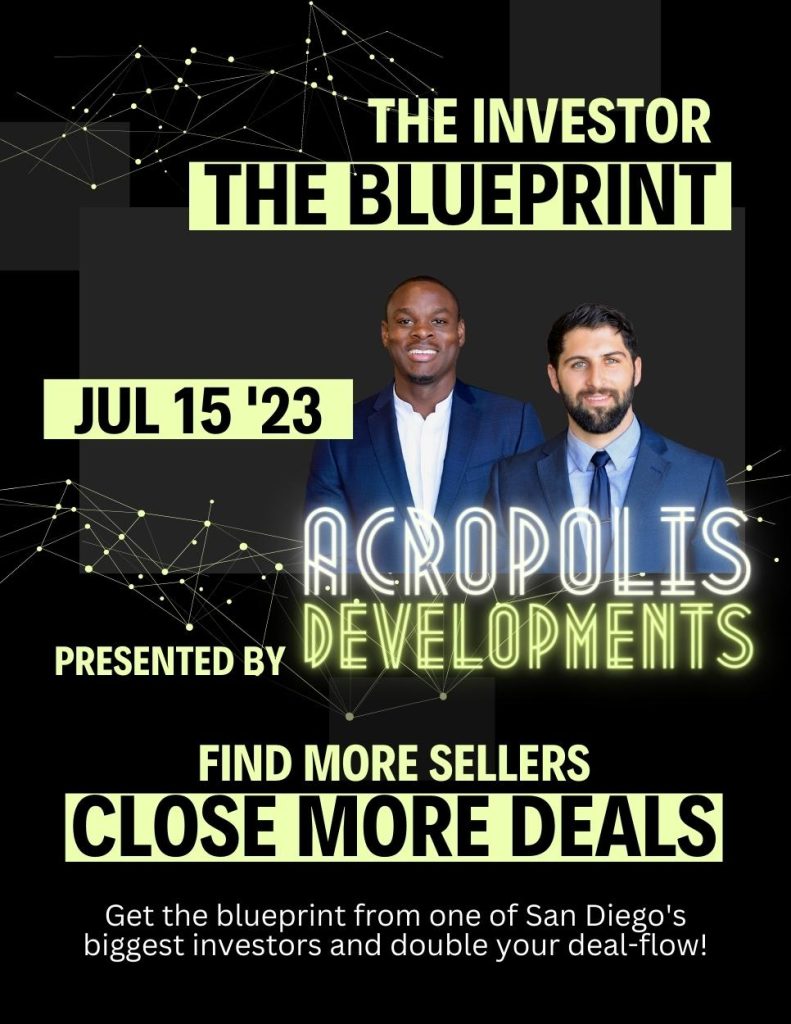 Real Estate Workshops in san diego
Thursday, May 11th 1:00p-2:00p
How To Triple Your Deal Flow Working With Local Cash Buyers
Learn The Investor Blueprint For Realtors to Close More Deals Faster in 2023
Plain and simply, deals are hard to come by in today's real estate market. Inventory is plummeting to record lows as are total transactions. However, there is an untapped market most agents aren't exploiting. Investor transactions make up 20%-30% of any given real estate market, and the majority of these transactions happen off-market!
By mastering this ecosystem, you can triple your business and create more stable deal flow over several years!
Learn How to Master the Cash-Buyer Ecosystem From One of San Diego's Oldest Real Estate Investment Groups
How to find the best properties and sellers for 'cash transactions'
How to find and close off-market leads
How to perfect a cash valuation 
How to master a cash buyer transaction
How to turn one deal into three deals working with cash buyers
How to turn investors into recurring buyers and sellers for your business
About Acropolis Developments
Acropolis Developments is one of San Diego's largest and oldest cash buyer entities. Having started in 2006, Acropolis has scaled its operation to over 20 agents purchasing 15 properties per month. Our experience as both buyers and sellers gives us unique insights into this tight market. Our success in this market continues to be driven by our ability to generate business off-market. Our team has executed marketing and sales tactics of all shapes and sizes. We are confident in our ability to communicate our insights to workshop attendees to  hopefully help them generate more business. 
If you have any questions about our real estate workshops and events series, reach out to matt@acropolisdev.com. Also, follow us on instagram to keep up with our growing team and off-market inventory!